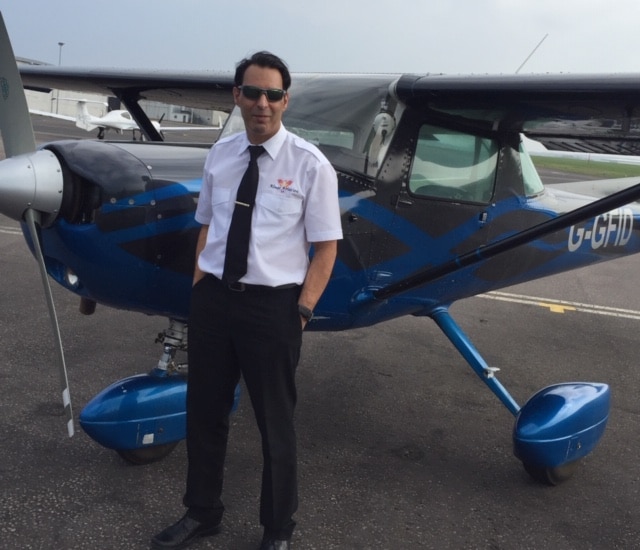 Ali has been a certified flight instructor for Almat Flying Academy for the past 4 years. providing instruction for the PPL (A) and LAPL (A).
When not flying the small aeroplanes at Almat Flying Academy Ali works for a leading EASA Approved Airbus Training organisation (ATO) based in Germany. Ali is an Airbus A320 Rated Pilot and also flies the Airbus A320 Full Motion Class D Simulator. This what Ali has to say about Almat Flying Academy "I have thoroughly enjoyed my experience with this flight academy and this is mainly due to the fantastic team I work with".
After beginning to get nervous on commercial planes I decided to have a flying lesson at Almat. My instructor Ali was brilliant at explaining the whole process, the pre-flight checks, what is going on in the air, and what pilots are looking out for, and of course how I was going to fly! He applied this information to commercial flying too and has very much set my mind at ease.The flight itself was incredible! I thoroughly enjoyed every second of it. We saw plenty of the local landmarks, and I had control for most of the flight. Ali has a great sense of humour too!This is absolutely something I will do again, and I urge everybody to give this a go!
Carmen and Ali were amazing - made me feel at ease and excited to fly! Couldn't recommend enough. Thank you guys... I'll be back! Daisy
amazing experience fantastic instructor Ali. need another lesson? 👍👍✈