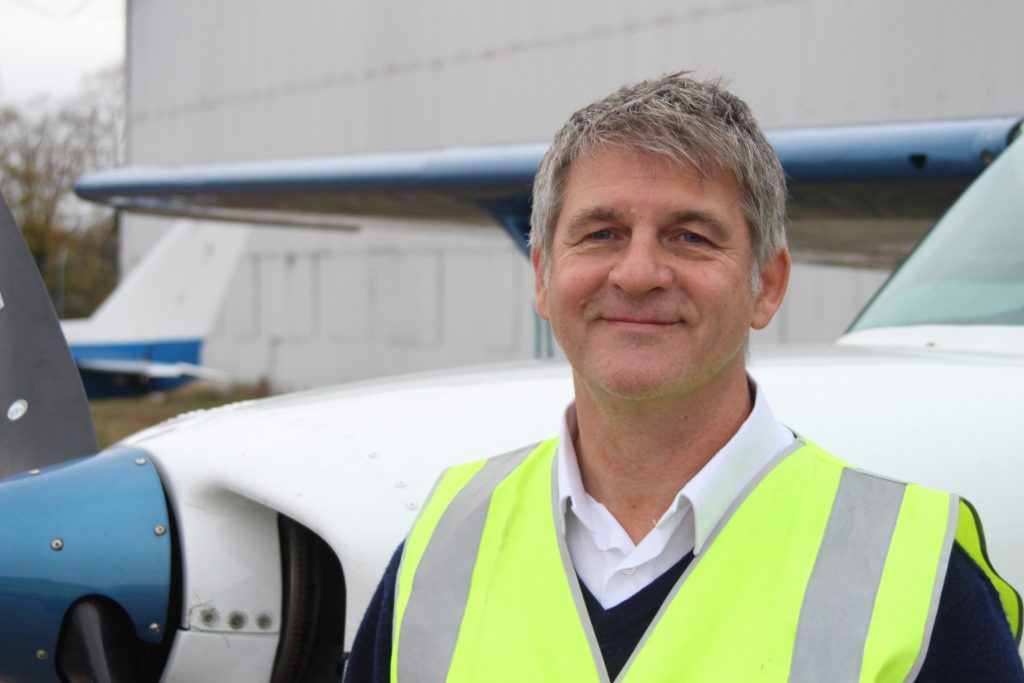 Phil provides instruction towards PPL, LAPL, Night and SEP Re-validations. As an examiner Phil is also able to undertake skills tests for the the PPL(A) and LAPL(A).
Forged in the Dark forbidding mills of Stockport — but now is a Happy Chappy willing to take you flying! Phil has 3000 plus hours and owns a couple of aircraft including a Jet Provost. Part time Pilot and Examiner. You will always get a jolly trip with Phil. Started flying with the ATC at 17 and flown business jets all around Europe. Phil flies his Jet Provost when he has the time and can be seen walking around the flying club in a green overall suit and Helmet, thinking he is out of Top Gun!
What our customers say about Phil
Completed my medical flight test. Very good customer service. Phil being my instructor did a very good job of everything. Very good prices as well.
Well skies the limit.. Birthday flight from Lynne my wife.Had one cancelllation due to English weather.. But what an experience from start to finish. Pre flight tuition not to serious but you get the gist .lovely people running the experience. Captain Phil who apparently has no sense of direction can't fly and falls asleep at the helm. He was Brill.... started by dragging the plane out thought I had to push it to bump start it ! Taxing along the yellow line then to the runway ! Yes ! 65 knots pull back and up we went, climbed to 2000ft level off left steep turn right steep,turn,over the bumpy bridge !lifted out of seat. Circled Warwick castle,went round the chimney, it is a wonderful experience.Thank you to all the team, hope I will be back